As a IADA member, you are entitled to:
· A subscription to the international peer-reviewed journal Language and Dialogue (John Benjamins), edited by Professor Edda Weigand. The journal invites papers which deal with 'language and dialogue' in different languages and cultures and in differ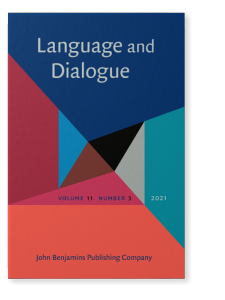 ent areas: everyday, institutional and literary, in theory and in practice, in business, in court, in the media, in politics and academia. In particular the humanities and social sciences are addressed: linguistics, literary studies, pragmatics, dialogue analysis, communication and cultural studies, applied linguistics, business studies, media studies, studies of language and the law, philosophy, psychology, cognitive sciences, sociology, anthropology and others.
In other words, if you become a member or renew your membership before May 1, 2021, you will be able to have a free online access to the three issues of 2021. However, if you renew or pay your membership after that date, you will have a free online access only to the three issues of 2022, i.e., one year later.
Please also note that you just have access to the issues that correspond to your active membership. For instance, if you were an active member for the years 2018, 2019 and 2021, but not 2020, you will just have a free access to the issues of 2018, 2019 and 2021, but no the issues of 2020.
The first time you become a member, you will automatically receive a username and password from john Benjamins. To access the issues, you will have go to John Benjamins e-Platform and click on "sign in" on the top right side of the screen. You then enter your username and password and you should then have access to all the volumes and issues you paid for with your membership.
 If you have forgotten your username and password, please contact subscriptions@benjamins.nl and you will receive them.
If you have any additional question, please contact François Cooren (f.cooren@umontreal.ca)
· A 30% discount on the volumes in Dialogue Studies, published by John Benjamins. This book series takes the notion of dialogicity as central; it starts from the classical view of 'language as dialogically directed' and encompasses every type of language use, workaday, institutional and literary. The series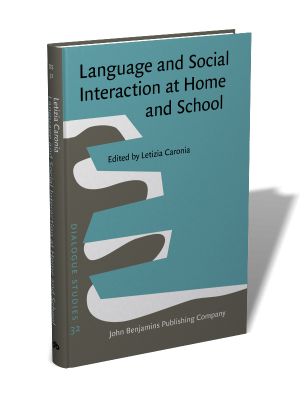 aims to cross disciplinary boundaries and considers a genuinely interdisciplinary approach necessary for addressing the complex phenomenon of dialogic language use. All disciplines that deal with the human ability of dialogic interaction from different perspectives, in everyday interaction as well as in institutional contexts, are addressed: linguistics, philosophy, psychology, sociology, rhetoric, anthropology, applied linguistics, culture sciences, the media sciences, economics, jurisprudence.